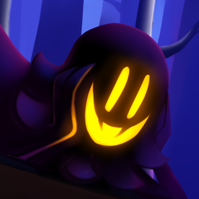 I like turtles.
I don't think I actually ever posted the finished product on this forum. If I did, it's not showing up with a search.
Anyway. My final project for college was a game, meant as a vehicle to deliver some fun chiptunes (this paired with a thesis paper on how game soundtracks have changed to be more ambient/"atmospheric" recently). Figured I might want to post that here, see if anyone cares to check it out, especially since
Metroid
inspired about 40%-50% of the project. I'm personally proud of how it turned out, given a development time of under three months.
You can download the game
here
.
Use arrow keys to move the menu cursor and Z to make a selection (other controls explained in-game).
Thread title: