Demo 2 has arrived! Get it below!
I would like to proudly present to you all:
Super Metroid: Volta
Let me start off with a screenshot montage of the planet, Volta.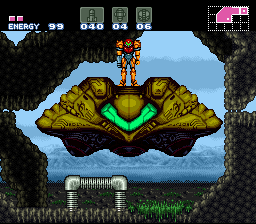 Welcome to Gaia Heights, The Dual-Summit Mountain.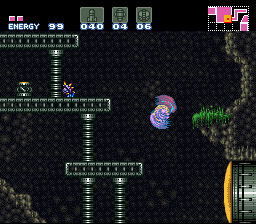 The outer caverns of Volta awaken.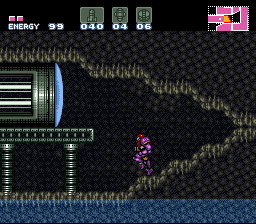 Looks like this tunnel caved in...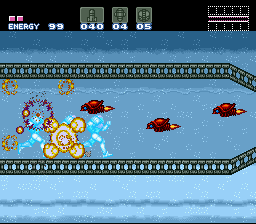 High in the sky, Rippers guard their passages using their speed. Too bad Samus is faster.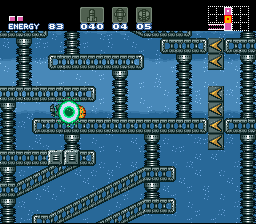 Secrets are abound in Volta.
These ruin remnants are scattered around Gaia Heights, testament to a long lost civilization.
The mirror-still lakes of Cyclonia are a beautiful contrast to the dark caverns connecting the outdoors.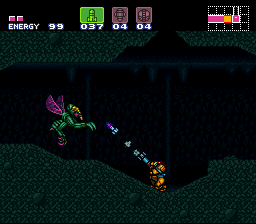 Inside the darkness, flying creatures abound, preying on anything foolish enough to come their way.
The Kago is a natural barrier, strong enough to repel all but a charged attack.
The caves here may be deadly, but they also hold many a treasure to be uncovered, as well as secrets of their own.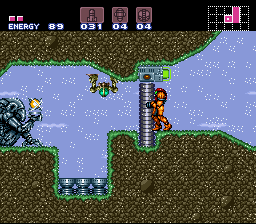 So close, yet so far away.
(I know that in the last shot, I have Supers, Varia, etc., but you won't have much at all the first time you come through here.)
As for a storyline, I have none yet. I'm debating whether or not the game really needs one.
I have no trailer, no release date, nothing, and I'm working at my own pace, which is probably a little slow compared to most. I won't make any predictions because even I don't know when this may come out. it's done when it's done and that's that.
Feel free to comment, discuss, make suggestions, whatever. I'll read all the comments. In fact, I love getting feedback on my projects so feel free to make as many as you want, barring getting too off-topic.
Thank you and I hope you'll all be looking forward to this. :D
[hr]
Progress meters:
Volgaia: 100% -- Map finished
Forensrem: 0% -- Map finished
Therma: 0%
Hydrorien: 0%
Arctermis: 0%
Sanctorium: 66% -- Map finished
Current Bug Count: 0 -- We're good again!
[hr]
Demo 2 is both headered and unheadered this time. Use the right rom!
Thread title: