Hey I'm sure at least some of you have played the demo. It is out for download on both PS3 and 360.
What did you guys think?
What are your expectations?
Personally a huge fan of RE4 so will definitely buy RE5 release day.
Demo had some slow aiming which bothered me and picking up items now has an animation which is...well stupid at best(I'm just going to slowly reach down and grab this item while a guy with a chainsaw is chasing me down). Beyond that though my only complaint is the Split Screen which is just poorly done: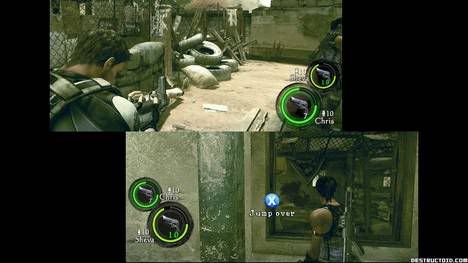 Hopefully they'll fix those issues or at least place an adjustment in the options menu before release because I really want to be able to play this game through with my brother who still lives with me.
The game also has online co-op for those who didn't know. Yes the demo includes 1) Single player, 2) Co-op Splitscreen, 3) Online Co-Op.
Edit: Changed title
Thread title: