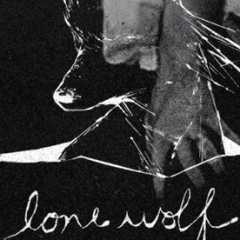 Club 27 Goals
As you can see, we got Ark as the team leader since I feel like he'd have a good head for thsi sort of thing if this happened.
In my head, Quietus is kind of a big guy. Not fat, but tall and strong-built and good with blunt objects.
I consider myself an expert of weapons, mostly because nobody else here I know knows how guns work and I couldn't find any other place to put myself and its MY team, don't judge me
BioSpark is definitely the brains of the group because he's got like a phd and studied in waterfalls in Japan and has tons of matrix-style knowledge. woah.
Opium is the medic because she would have the dopest shit to cure any sort of illness we have, including boredom.
Spidey-widey is the speed fighter because holy shit have you seen his world record
tomatobob is the mascot because who wouldn't want optimus prime as a mascot
THAT LEAVES ONE SPOT OPEN, ANY VOLUNTEERS?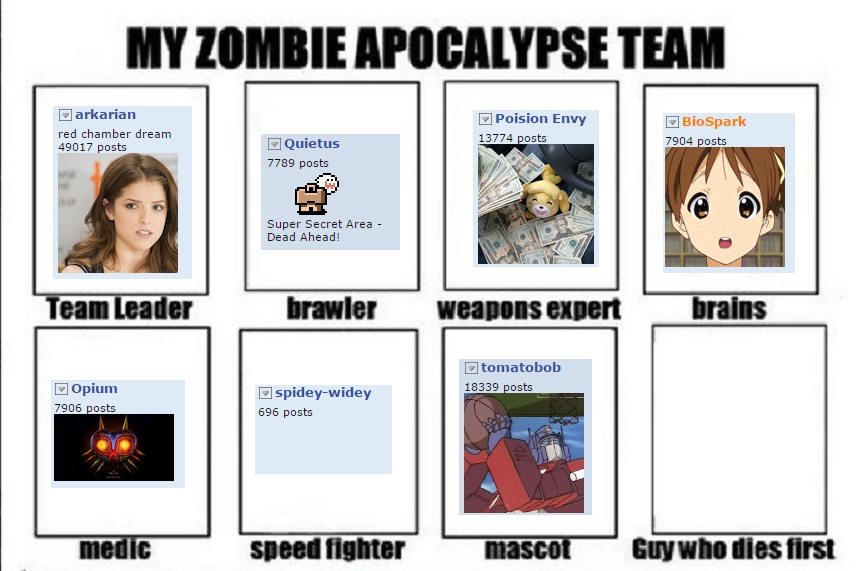 Thread title: