I'm working on a Metroid 2 remake.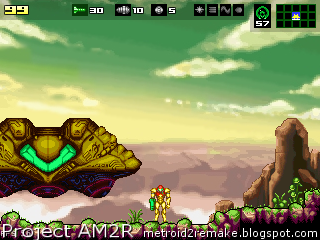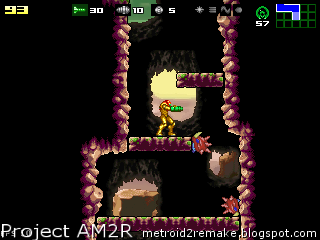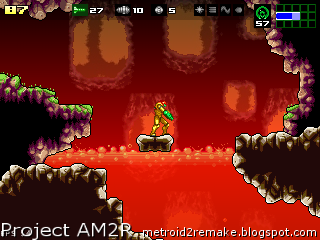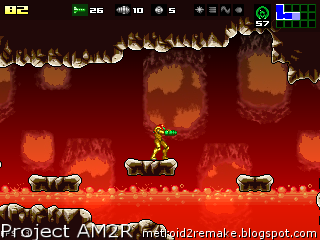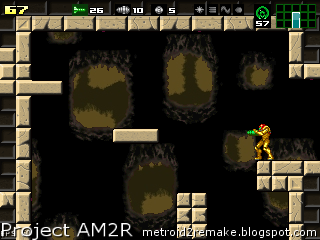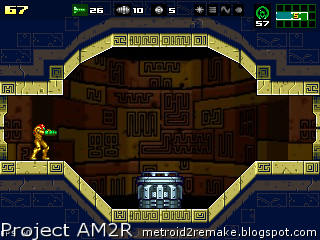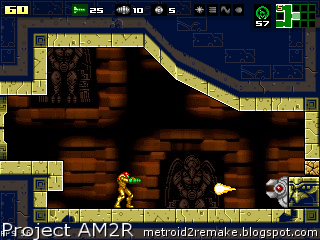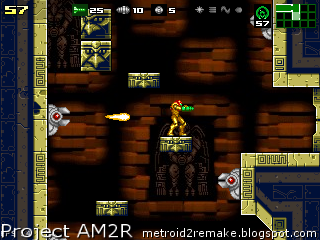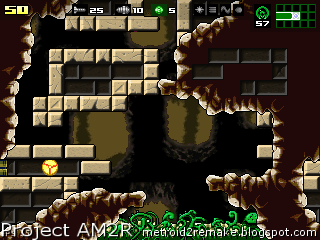 Here's a demo of the engine. At the end there's a stats screen, you can take a snapshot with F12 and post your best times.
DOWNLOAD
Megaupload Mirror
FileFactory Mirror
This is a demo, so:
There are a few bugs here and there (spiderball and shinespark related)
The controls are not customizable YET, joypad support is also planned
Purists will find the physics inaccurate, some changes are done on purpouse (like walljumping from a nomal jump)
None of these levels will be on the completed game, they are exclusive to this demo.
There might be speed issues. The engine is not yet 100% optimized, try changing the resolution with F5 or F6
F11 displays FPS counter, ideally the demo should run at 60fps
Press F1 for help
There's more info about the project in this blog:
Project AM2R
Comments, questions and suggestions are always welcome.
DoctorM64
Thread title: